Clients:
TradeCoast Central, Energex, EB Games, Pacific Brands, Bevchain, Reece, Oztrail, APA Group, Santos, Anglo American, Woolworths, Aldi, BOC, TNT and Followmont Transport.
TradeCoast Central Warehouses Eagle Farm, 25 projects $250m.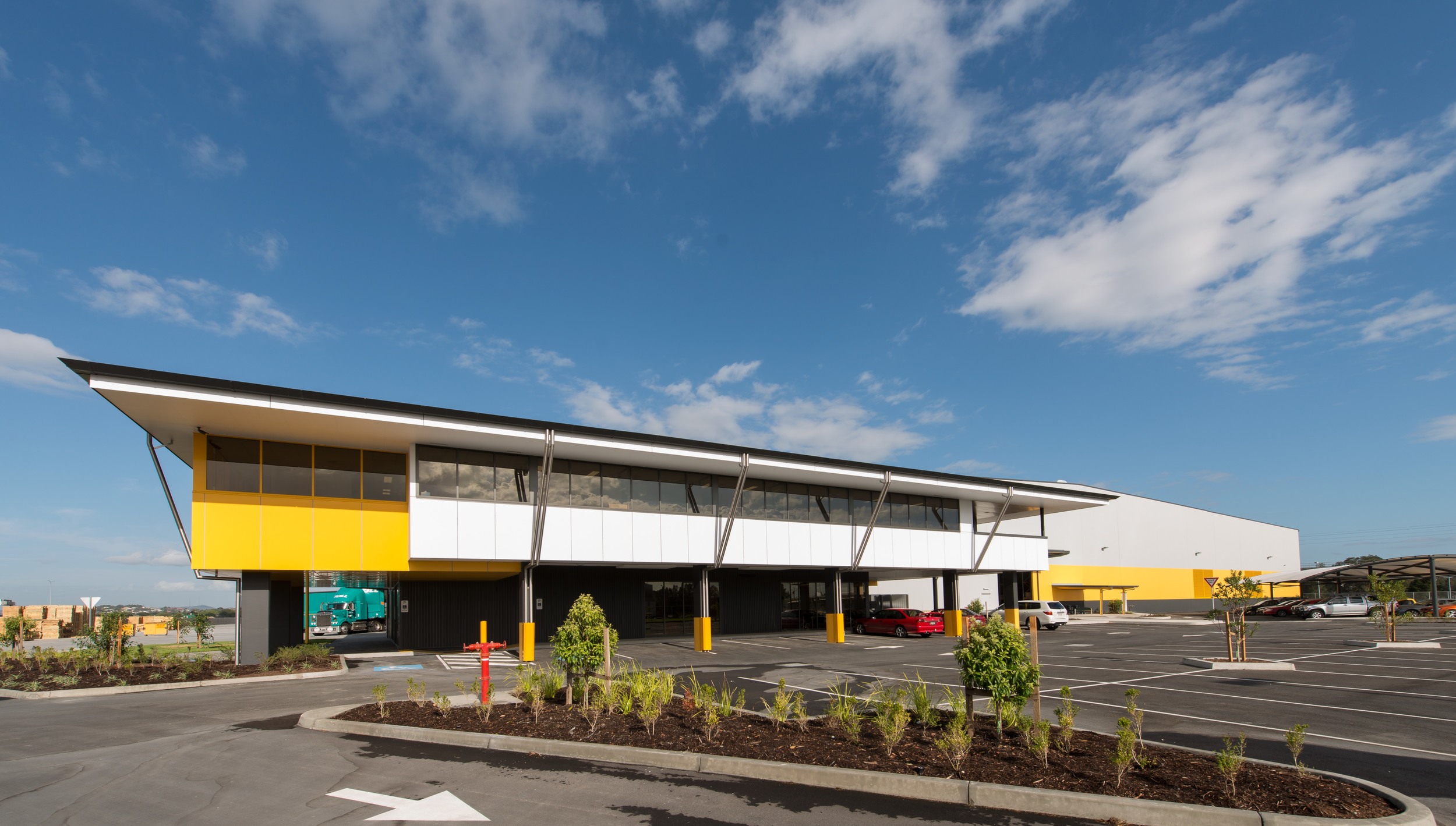 Detail: Located on the former Brisbane Airport site at Eagle Farm, TradeCoast Central is one of the most sought after industrial estates in Australia. We've built major office and warehouse projects for Pacific Brands, EB Games, ENERGEX Reece, Oztrail, TNT, Followmont Transport and more. With TradeCoast's emphasis on sustainable development, we have been fortunate to have been involved in a number of Australia first Industrial Green Star construction builds, as well as the preservation of three nationally recognised heritage sites - Hangar 7, Convict Women's Prison and WWII Allison Testing Stands.
Toowoomba Waste Management Facility, $15m.
Detail: We delivered this project ahead of schedule for Toowoomba Regional Council in late 2015. It's a great example of our internal construction and civil teams working together, as in addition to the nine buildings on-site we also completed 18 hectares of earthwokrs, carparks, roads, diversion channels, detention basins as well as hydromulching and landscaping.
Simon National Carriers Carole Park, $20m.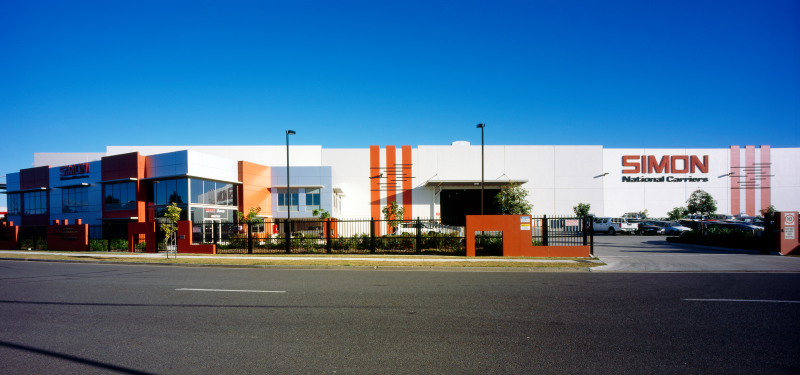 Detail: This 30,000m2 warehouse and office also includedover 14,000m2 of external hardstand. We were able to deliver this project ahead of original program despite incorporating an additional 3,000m2 expansion during construction.
Insight Logistics and Woolworths Liquor Distribution Facility, Stapylton $25m.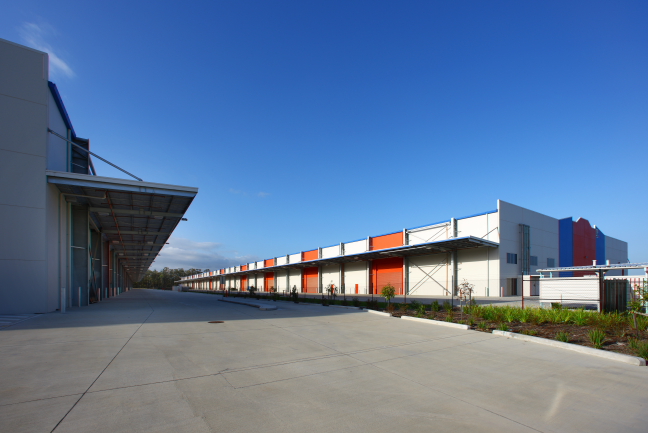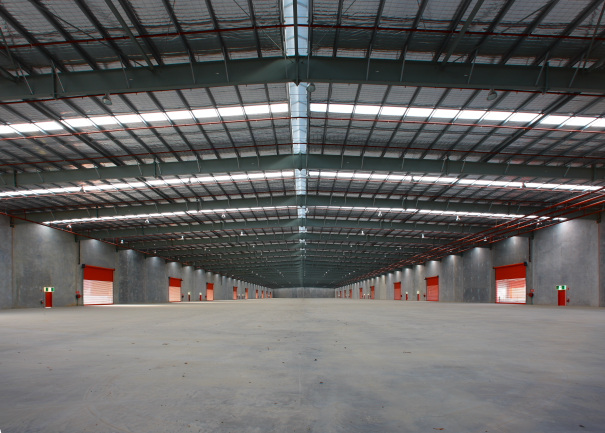 Detail: McNab design and constructed two x 20,000m2 warehouses with the performance requirement of no internal support columns. Each logistic warehouse provides a width of 68 metres clear span by a maximum length of 300 metres. Following the successful completion of these two buildings, McNab were contracted by Woolworths to undertake their liquor distribution fit-out.
Northlakes Integrated Bus Depot, Offices and Storage, $10m.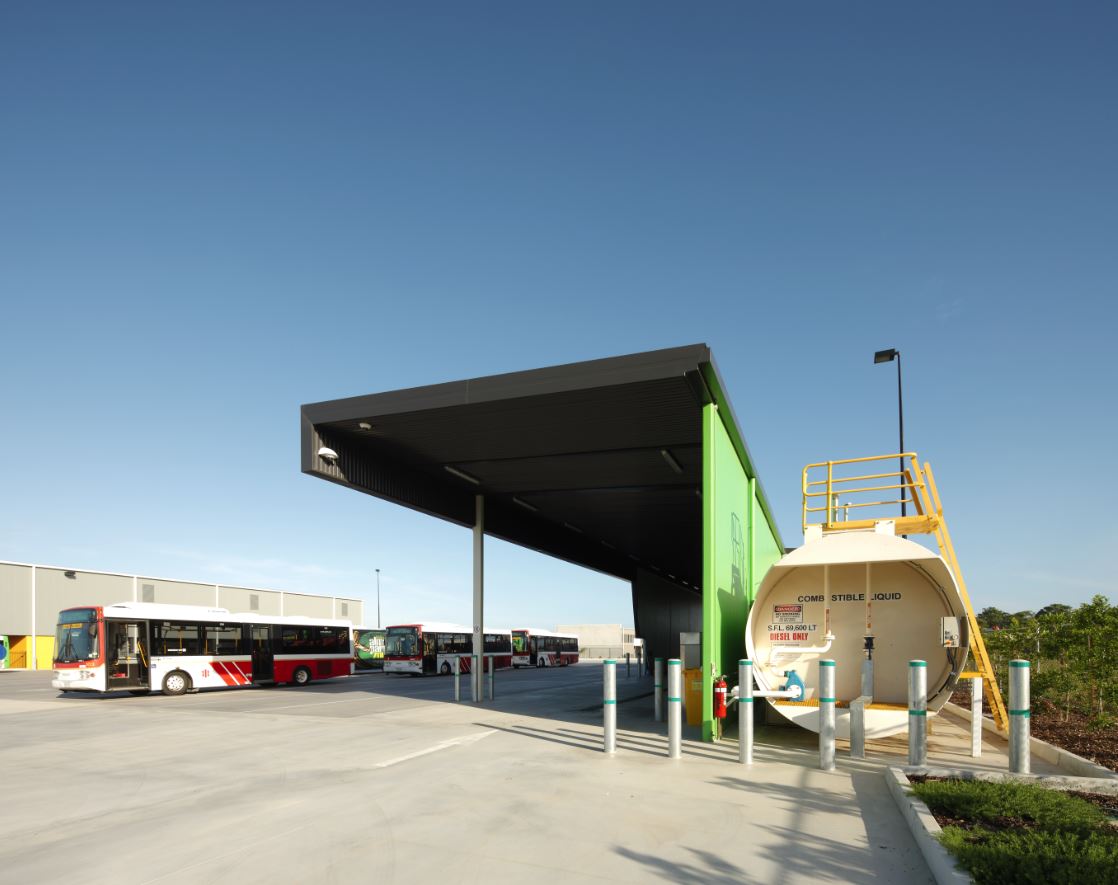 Detail: This development at North Lakes Business Park included a bus depot accommodating up to 60 buses as well as supporting administration and operational facilities. The project also features a state-of-the-art secure storage facility.
BOC Dissolved Acetylene Plant and External Works Rocklea, $5m.
Detail: Located in the middle of an operational gas plant, we drew from our extensive experience working for Santos, Origin, and BHP to construct this Acetelyne Plant for BOC within stringent safety requirements (McNab have previously had over 4 million hours without an LTI). Given the nature of the materials within the building, attention to quality and associated ITP's was also paramount.