Solar & Energy.
McNab has developed an outstanding reputation in the energy sector, working on in excess of $250m for First Solar/UQ, Santos, Australia Pacific LNG, QGC, Anglo American, BHP Billiton as well as Tier One EPCs. McNab has a strong track record in financial management, safety, environment, quality, employment relations and cultural heritage, and has become the partner of choice on landmark energy projects requiring innovative solutions and challenging logistics to complete.
As a Tier 2 provider, McNab can add the greatest value to your project through our direct contracting model, with the ability to self-perform the key roles in all of the civil, structural, electrical and HV and logistics management whilst quickly scaling resource up and down on our projects as required via our local relationships.
Gatton 3.275MW Solar Farm.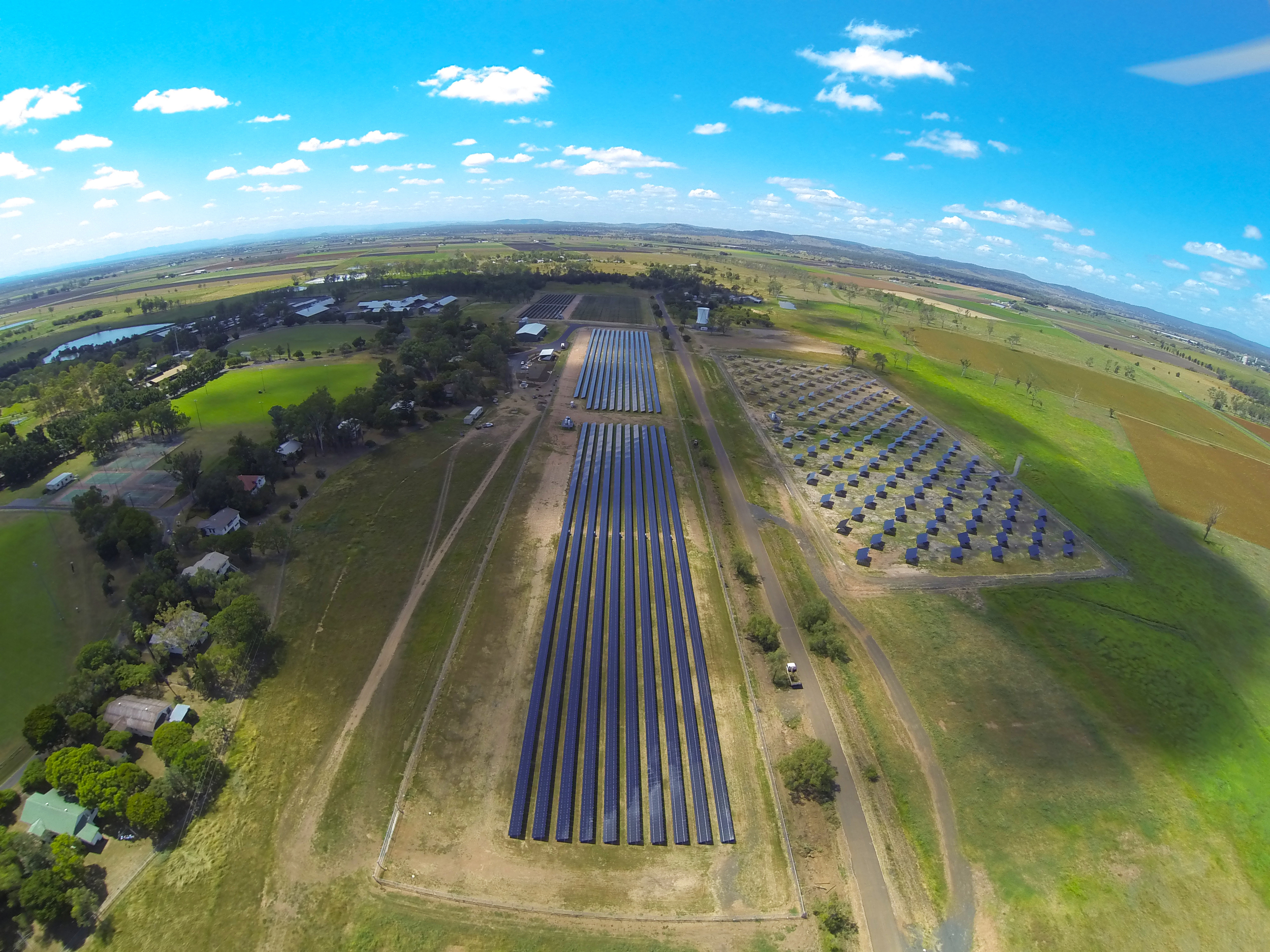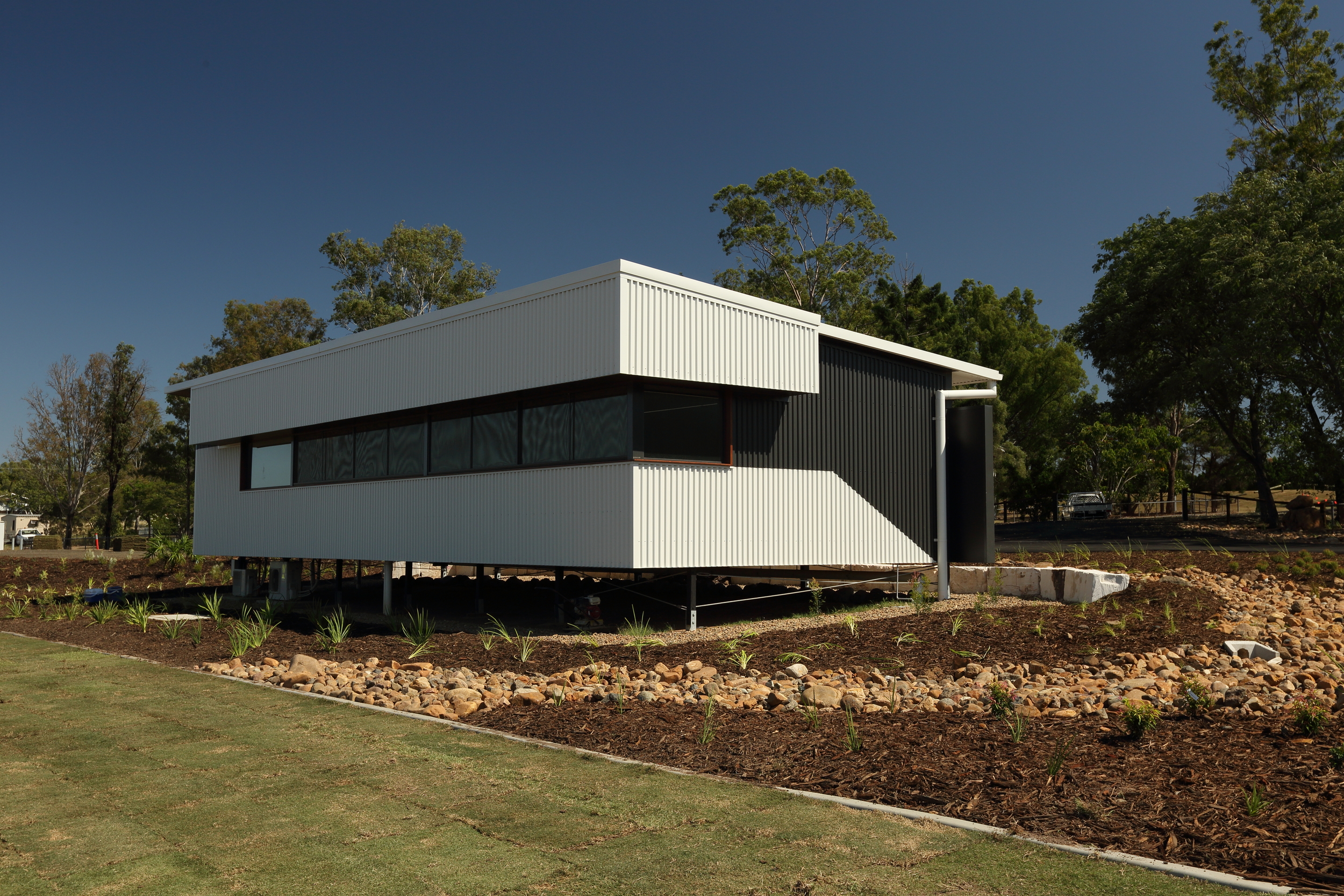 Detail: McNab recently partnered with First Solar to complete the largest solar PV research facility in the Southern Hemisphere at UQ Gatton. McNab completed all civil works, piling, site layout and hall roads, logistics, unit assembly, fixed and dual access tracker installation (37,000 panels), dual access footings, all electrical cabling, trenching, inverter transformer connection including HV, and SCADA. Gatton also represents Australia's largest energy storage project to be operated alongside a solar farm.
Santos GLNG 1200 man accommodation and gas hub permanent infrastructure Surat Basin, $110m.
Detail: As part of a 3 year contract with Santos, McNab supplied, installed and managed a 56 man pioneer camp and administration hub whilst we constructed three, 400 man (1200 total) camps across three locations in the Surat Basin. The project included the camps, administration, in-situ community facilities, as well as site establishment, internal and external roads, bulk earthworks, fibre optics, pavements, all utilities, stormwater, sewerage treatment plants, water treatment plants, irrigation systems, and effluent management. McNab completed this project in just 5 months, with in excess of 100 staff onsite and in factories at any one time.
Santos GLNG Civil Road Works, Earthworks, Laydown Areas and Environmental Rehabilitation Surat Basin, $80m.
Detail: McNab completed the design and construct of multiple civil and environmental projects for our client in Fairview and Roma, including a series of reservoirs, 20,000m2 laydown areas, slope stabilisation and revegetation, as well as right of way and waterway rehabilitation.
Anglo American Grosvenor Mine Permanent Buildings Moranbah, $20m.
Detail: Anglo Amercian / Hatch chose McNab to design and construct a series of administration, general facility and warehouse buildings for their Grosvenor coal mine project near Moranbah. The buildings now serve as critical infrastructure for the underground coal mine's expected 30 year life.
BHP Billiton Cannington Mine Tailings Dam.
This 3000 megalitre tailings dam is 52ha in area and included bulk earthworks, drainage, spillway, HDPE liner and geo-composite flow nets, hydraulics, instrumentation and HV / LV electrical services. Significant labour and materials logistics were implemented with up to 120 staff and 45 heavy plant machinery utilised at any one stage.